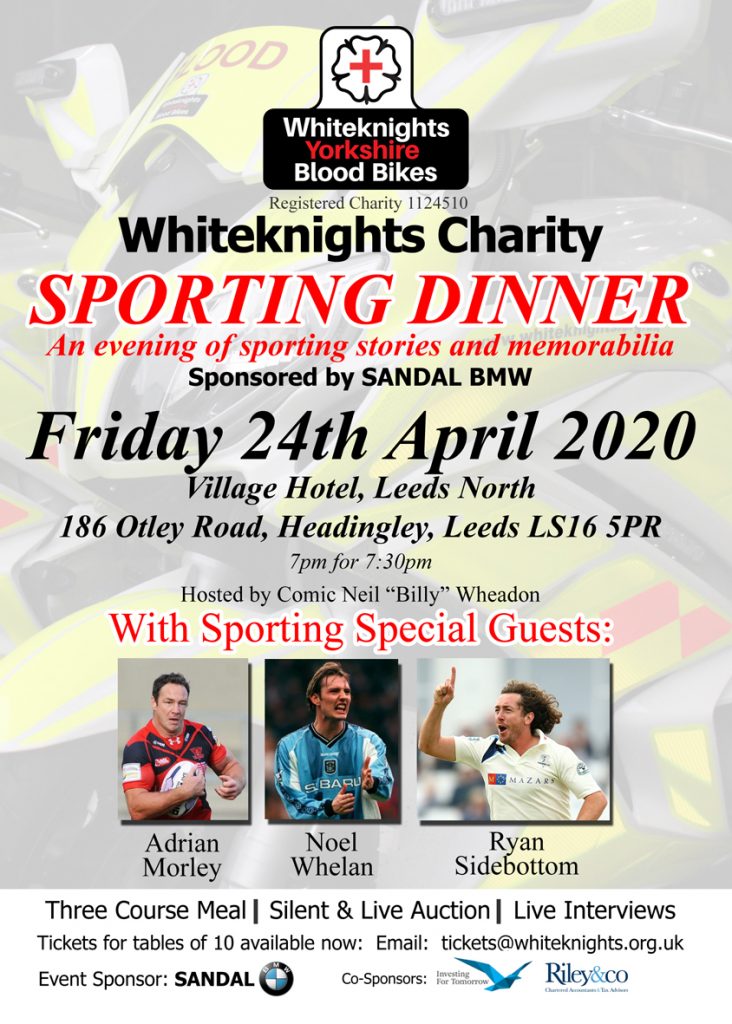 Announcing the event of the year for Whiteknights. Tickets for the Whiteknights Charity Sporting Dinner are now available.
email: tickets@whiteknights.org.uk
This excellent evening's entertainment features live interviews with Sporting Special Guests, Adrain Morley, Noel Whelan and Ryan Sidebottom.
The evening will be hosted by comic Neil "Billy" Wheadon and will also feature a silent and live auction of sporting memorabilia.
Tickets for tables of 10 are available now.
Click on the flyer image below to download it's PDF file.